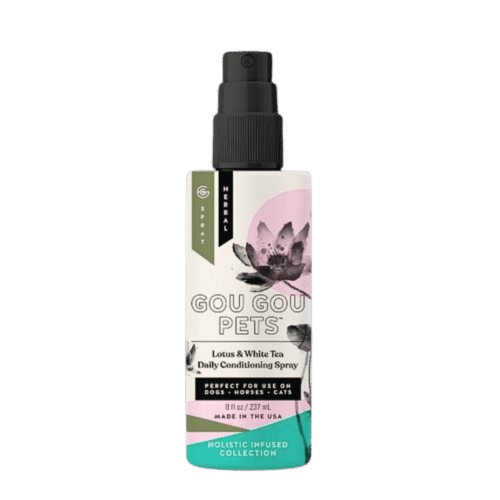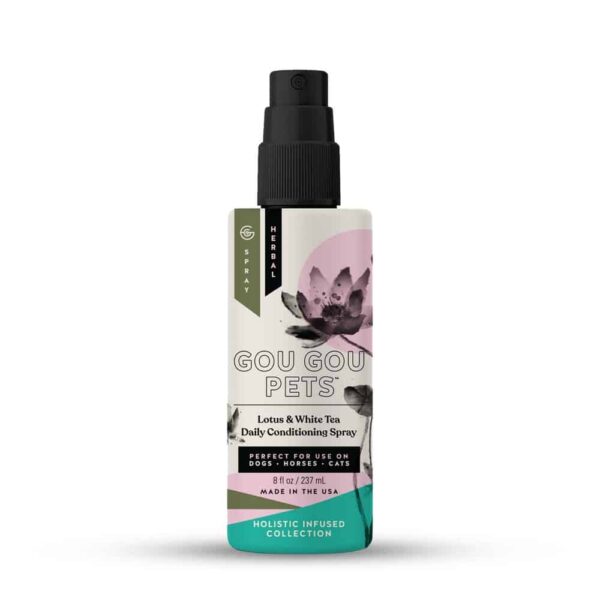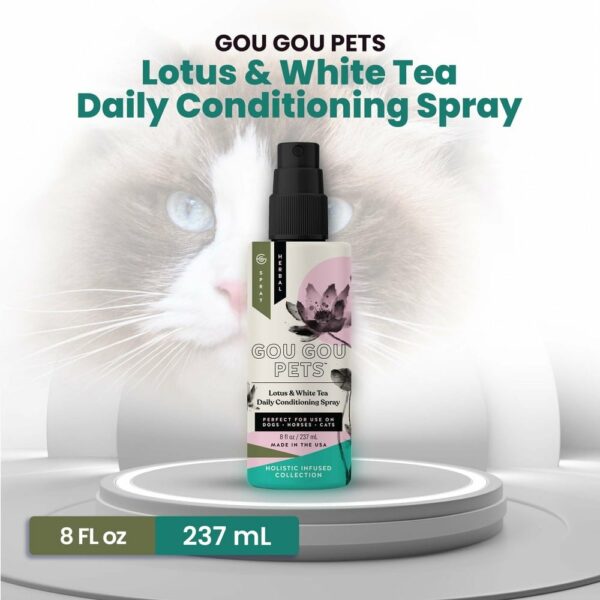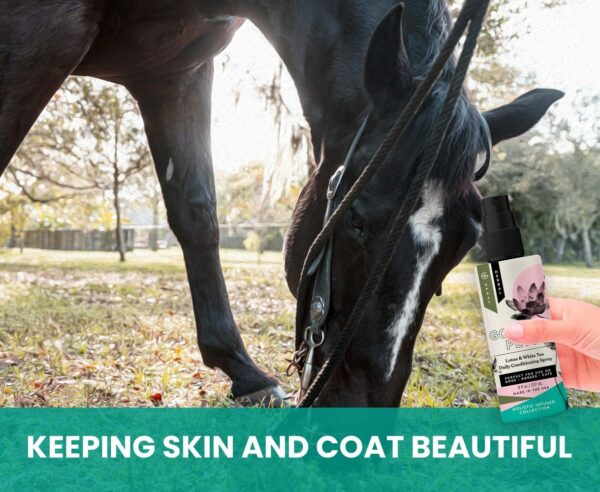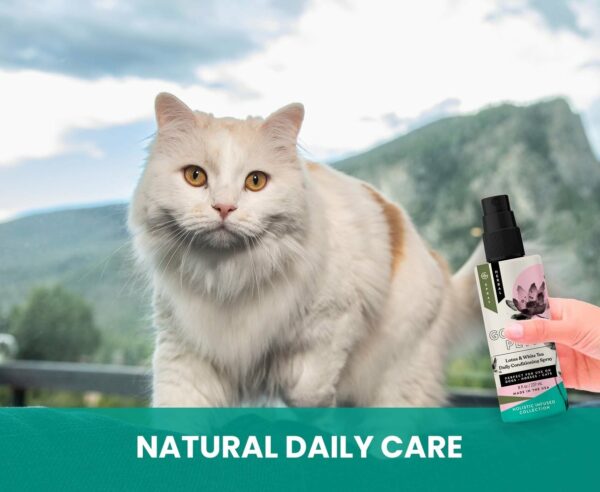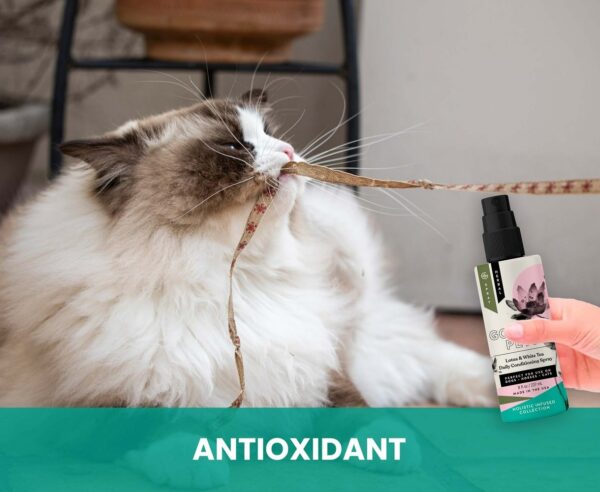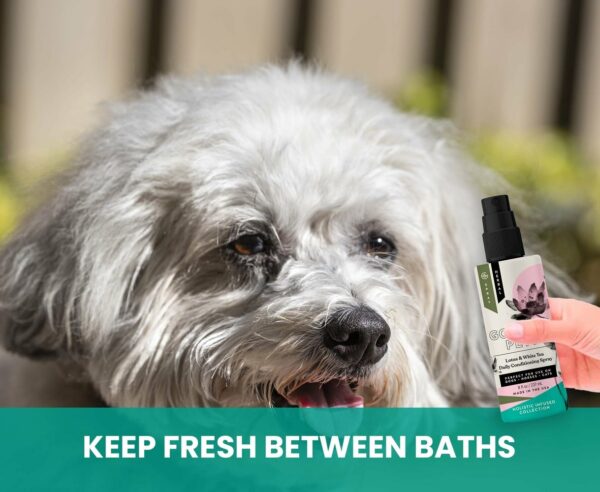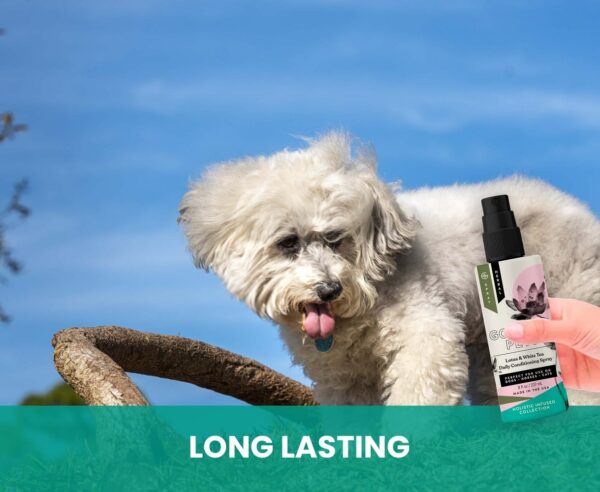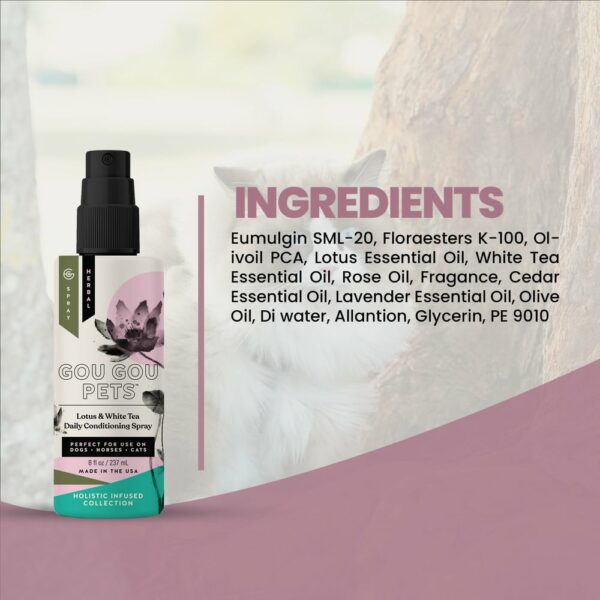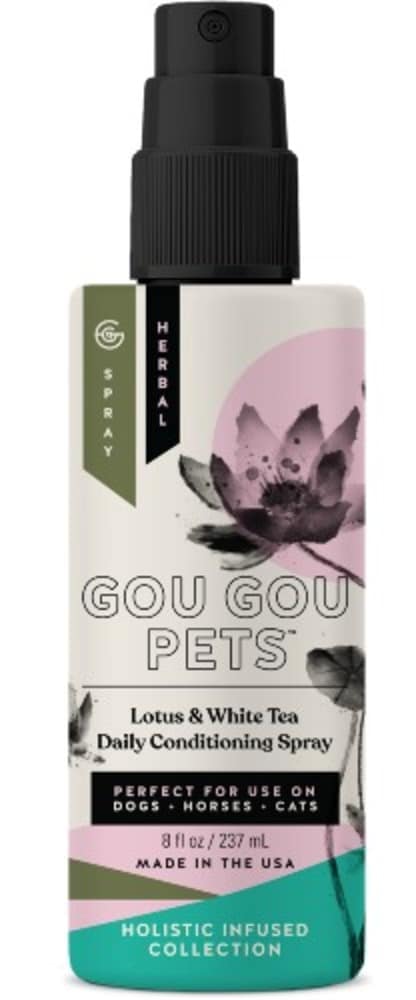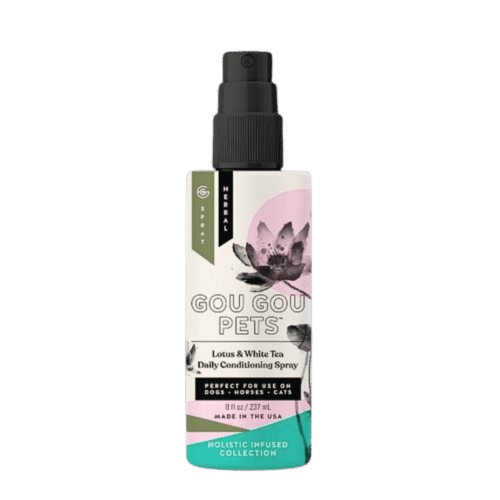 8 oz.
Lotus and White Tea Pet Conditioning Spray for Dogs, Cats and Horses
$14.99
Our Lotus and White Tea Leave In Conditioning Spray for dogs, cats and horses for your pet's skin and coat. Naturally-derived herbal and essential oil active ingredients with antioxidants to for circulation, shedding hair, the immune function, and hair growth. 
Our Lotus and White Tea Leave In Conditioning Spray has been researched, developed, and specially formulated for pets using highly concentrated, natural, clean, antioxidant and essential oils.
No greasiness, no stains on clothes or bedding, no chemical or artificial or synthetic material, no sulfates, cruelty-free, eco-friendly and biodegradable. GMP Standard, Made in the USA. 
Scroll down to see Ingredients, Best Results and Warnings.
Perfect for: Dogs, Cats and Horses
These statements have not been evaluated by the Food and Drug Administration. This product is not intended to diagnosed, treat, cure or prevent any disease.
Ingredients
Eumulgin SML-20, Floraesters K-100, Oliviol PCA, Lotus Essential Oil, White Tea Essential Oil, Cedar Essential Oil, Lavender Essential Oil, Di Water, Allantion, Glycerin, PE 9010, Natural Fragrance
For Best Results
Spray pet generously after and in-between washes to condition coat, moisturize skin and maintain a fresh scent.
Warnings
In case of contact with eyes, flush thoroughly with water and seek medical attention if irritation persists. Discontinue use and consult a veterinarian if skin irritation occurs. Keep out of reach of children and pets to avoid possible consumption. Do not use if pregnant or breastfeeding.