Should I Keep My Cat Indoors During The Winter?
Cat owners win the lottery during winter months as their beloved feline suddenly becomes interested in warm cuddles. This is because cats are heat seekers, and they're always looking for ways to warm themselves up—it's just an added bonus for their owner!
Despite enjoying the heat, your cat may occasionally wander outside in freezing temperatures, and you may not know what to do when that happens. This is why the question that many cat owners ask is if they should keep their cats indoors during the winter.
The short answer to this question is yes, you should try to keep your cat inside your warm house as much as possible. Here's why.
They May Crawl into a Car Bonnet
Since cats actively seek warmth when the temperature drops, it's very likely that they may crawl into car bonnets to warm up. If the car engine is turned on while the cat is there, it may sustain some serious injuries.
Their Fur May Get Wet from the Snow
The one thing cats don't like is getting their fur wet. This is because when wet, the fur can get quite heavy and uncomfortable for the cat. If you live in a snowy area, your cat will be quite distressed when out in the snow.
They May Get Antifreeze Poisoning
The antifreeze used to de-ice cars can actually be poisonous for the cat. Since it has a sweet smell, your cat may be tempted to lick it, which can end up poisoning them. If your cat goes outside and gets the antifreeze on their body, you should promptly clean them up using a safe and natural shampoo such as Gou Gou Pet's Cherry Blossom and Green Tea Shampoo.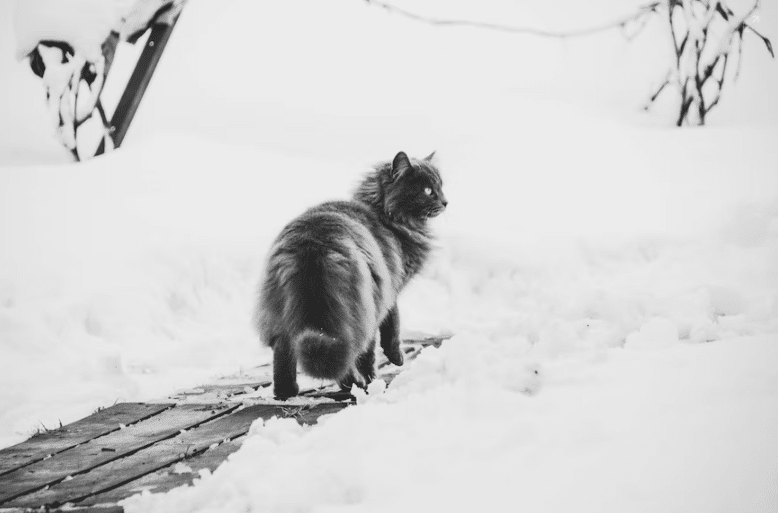 They May Get Frostbites
On top of all the other reasons mentioned above, your cat also risks getting frostbite if exposed to cold temperatures for a long time. The best way to protect them from frostbite is to ensure that they stay indoors as much as possible. If they still go outside and get any signs of frostbite, you should immediately apply Gou Gou Pet's 3-in-1 Paw Ointment to soothe the bites.
Get Quality Pet Health Care Products to Take Care of Your Cat in Winter
From holistic grooming products to natural skin care products for cats, dogs, and horses, you can get it all at Gou Gou Pets. We're a one-stop-shop for quality, holistic pet care products online so you can ensure that your cat stays safe during winter.
Our wide range of holistic products for cats also includes grooming products and accessories, skincare, trauma and wound care products, Zen and wellness products, and more.
Get in touch with them today to learn more about them.