Things to Remember When Grooming Your Cat Holistically
A clean and well-groomed cat is a happy and healthy cat. The key to cat grooming is to be consistent in your efforts to keep them clean and make sure that there's no compromise on their hygiene.
Typically, cats have an excellent self-cleaning mechanism but require extra help from their human to be their cleanest self.
As a cat owner, you should always be on the lookout for ways to ensure that your furry baby stays groomed and healthy. The best way to do this is to get started with holistic cat grooming techniques, which use natural and chemical-free products while taking care of the cat from head to toe.
Interested in learning about holistic cat grooming? Here are some tried and tested ways you can do it at home.
Get a Coat Comb
Get a grooming comb for your cat to remove all the grease, dirt, and dead hair that collects on their coat. Running the comb gently through the coat should always be the first step of your cat's grooming process. You can do it once or twice a week to stimulate your cat's blood circulation and de-mat and detangle the loose fur stuck in the coat.
Moisturize the Skin
It's important to keep your cat's skin moisturized, especially during winter when it's even more prone to dryness and cracking. If you're planning to bathe your cat, it will help you to use a moisturizing shampoo such as the Cherry Blossom and Green Tea Pet Shampoo. If your cat has extra flaky skin, you can also put DermaSkin Ointment to moisturize it.
Condition the Coat
If you want your cat to have a shiny and lustrous coat, you should consider investing in holistic Cherry Blossom and Green Tea Pet Leave-In Conditioner Spray. This spray will work particularly well with the shampoo mentioned above and make your cat's coat shinier and softer than ever. It's made from essential oils that are also excellent for balancing the pH levels on the cat's skin and coat.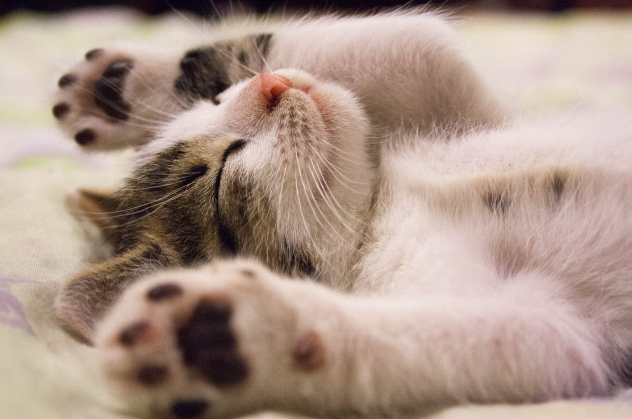 Focus on the Paws and Nails
Finally, you should take care of your cat's paws and nails. You can get a handy pet pedicure kit to clip and file their nails, so they don't scratch themselves. You can also get 3-in-1 Paw Ointment for them to give extra moisturizing care to their paws, especially during the cold.
Get Holistic Grooming Products for Cats at Gou Gou Pets
You can get it all, from trauma and pain relief to skin care products for cats at Gou Gou Pets. We are a one-stop-shop for high-quality, holistic pet care products online for your cat, dog, or horse.
Our holistic products include cat grooming products, trauma and wound care products, Zen and wellness products, skincare, accessories and more.
Get in touch with us today to learn more.