Tips for Creating a Grooming Kit for Your Dog
Dogs are called man's best friend for a reason—these magnificent creatures are excellent companions and extremely loving pets. Even the simplest of their gestures hold a lot of love, care, and affection for their owners. It won't be an understatement to say that nobody can love you more than your loyal dog.
As a dog owner, you should always look for ways to ensure your canine stays happy and healthy. One of the most important things you can do to make sure it's healthy is to stay on top of its grooming. No matter what season it is or what your own schedule is like, you should never compromise on your dog's grooming.
To that end, it'll help you to maintain a proper grooming kit for your dog that has all the essentials you'll need for your canine's upkeep. Not sure what to put in it? Keep reading to learn some useful tips on creating a dog grooming kit.
Add Toxin-Free Shampoo
Your grooming kit will be incomplete without a shampoo made from natural ingredients. You can choose Gou Gou Pets Cherry Blossom and Green Tea Shampoo or Lotus and White Tea Shampoo to clean and condition your dog's coat. If your dog has itchy or flaking skin, you can also get our Therapeutic Shampoo to give it relief. All our shampoos are made from natural ingredients and free from harmful toxins such as sulfates and silicones.
Get a Leave-In Conditioner
If you want your precious dog to have a shiny coat, you should get a leave-in conditioner for it. Gou Gou Pets Cherry Blossom and Green Tea Leave-In Conditioner Spray is your best choice for this. It will not only make your dog's coat lustrous but also have deodorizing and pH-balancing effect.
Invest in a Pedicure Kit
Trimming your dog's nails is one of the most important steps in grooming it. You should invest in Gou Gou Pets Pedicure Kit with clippers, scissors, and filers to give your canine a proper and safe pedicure at home.
Keep a Foldable Comb
Finally, you should make sure to add a foldable comb to your dog's grooming kit. This comb is the best way to detangle your dog's fur, improve blood circulation to the skin, and ensure that it's tick-free.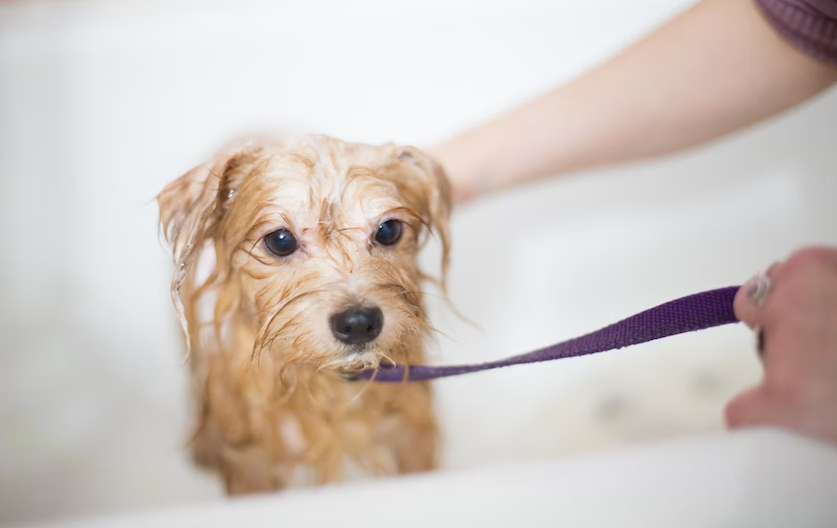 Get Top-Rated Dog Grooming Products Online at Gou Gou Pets
Are you looking for dog health products to add to the grooming kit for your canine? You're in the right place! Gou Gou Pets is a top-rated holistic online pet store where you'll find a wide range of completely natural pet care products for dogs.
You can choose between holistic infused grooming products or traditional grooming products to add to your dog's grooming kit. You'll also find holistic dog skin care, joint and pain management, trauma care products, and more in our online store.
Contact us today to learn all about our pet products for dogs, cats, and horses.