How Can I Care for My Aging Horse?
On average, domesticated horses have a lifespan of 25-30 years which is significantly longer than the lifespan of a horse living in the wild. This is largely due to the extra care and attention that the domesticated horses get from their owners and the prompt and preventive veterinary care that they're given throughout their lives.
As a rule, your horse will age faster if you don't give them the care they need. To that end, you can mitigate their aging by anticipating and taking care of their needs. Unfortunately, aging is inevitable and your horse is going to enter their senior years at some point in time. When they do, you have to take care of them even more than you did earlier.
This is because aging horses become slower and lethargic as they develop pain and inflammation in their joints. They may also start shedding their hair faster and lose normal body function with the passage of time.
If you have an aging horse you have to take care of, here are some tips that will surely help you.
Provide Joint Pain Relief
Many horses develop equine osteoarthritis as they age. This is degenerative condition that affects the cartilage in the joints. Most horses get primary osteoarthritis due to daily activities so horses that are more active are more susceptible to getting this condition. In some cases, osteoarthritis also arises due to an injury that harms the cartilage.
Horses that have this condition have to live with chronic joint pain which may make them lethargic and inactive. If your aging horse has also developed this condition, you can provide relief to them by using these products regularly:
Use Zen and Wellness Products to Relieve Their Anxiety
If you want to pamper your aging horse, you can use Zen and wellness techniques to keep them calm and help them get rid of their anxiety. You can start by bathing them with Calming Pet Shampoo and then spraying Calming Pet Spray all over their coat.
You can also use Gou Gou Pet's essential oil diffuser with calming oil blend to help them relax even more.
Take Care of Their Coat and Mane
As your horse ages, they may start shedding their hair or develop alopecia. This is why it's important for you to invest in quality skincare for your horse to ensure that their coat and mane stay in top condition. You should use a grooming comb to comb through their hair on a regular basis and use Lotus and White Tea Shampoo to restore their skin and prevent shedding.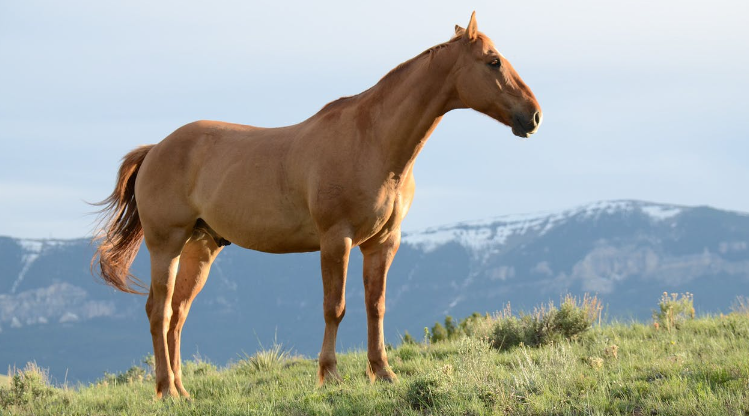 Get Quality Horse Health Products to Care for Your Aging Horse
If you're looking for reliable horse care products online, Gou Gou Pets is your one-stop-shop to some of the best horse products. You can get quality horse skincare, Zen and wellness, trauma and wound care, pain management products, grooming, and more at our online shop.
Get in touch with us today to learn all about our pet care products for horses, dogs, and cats.