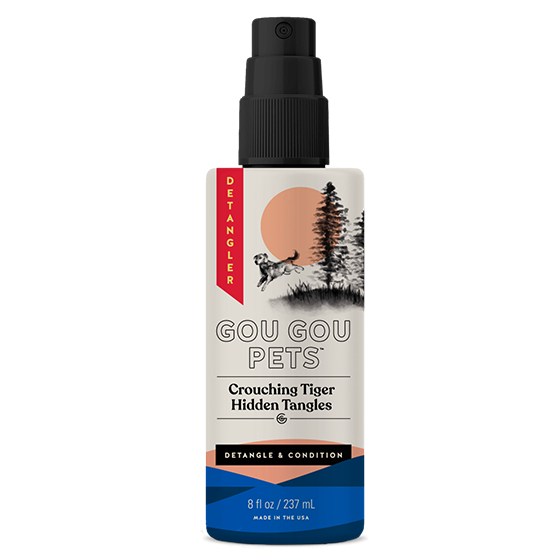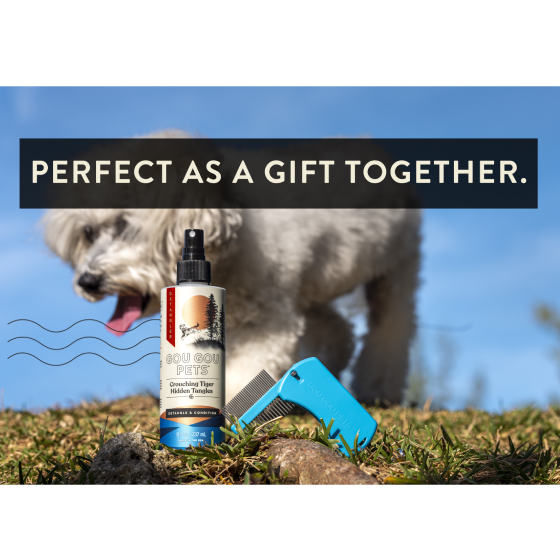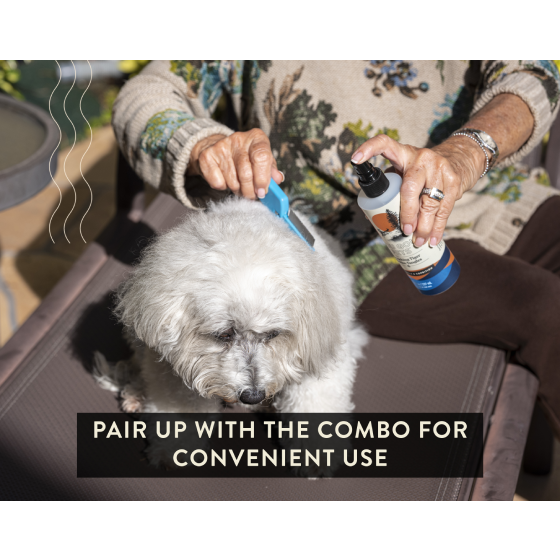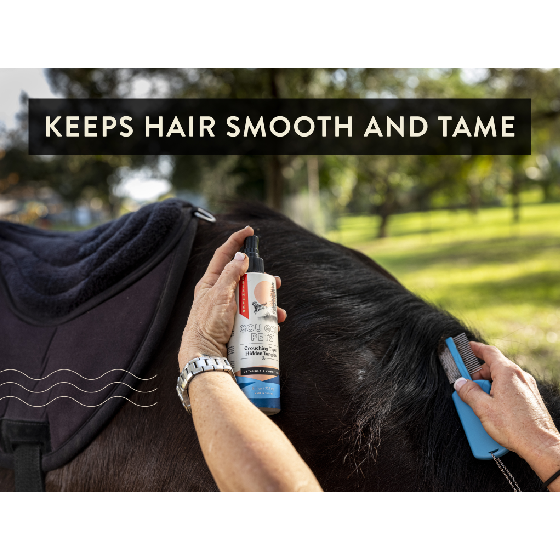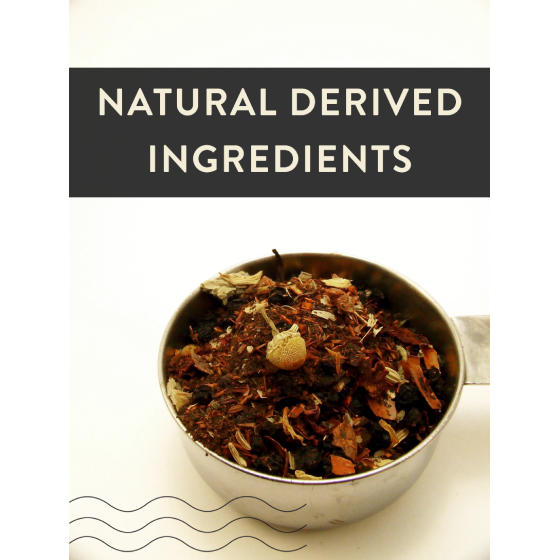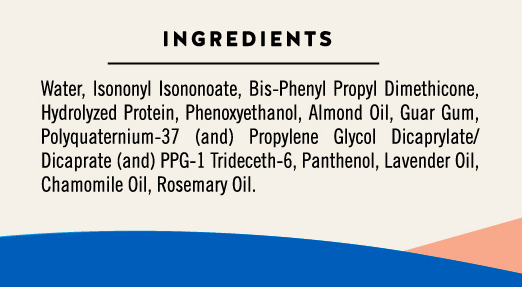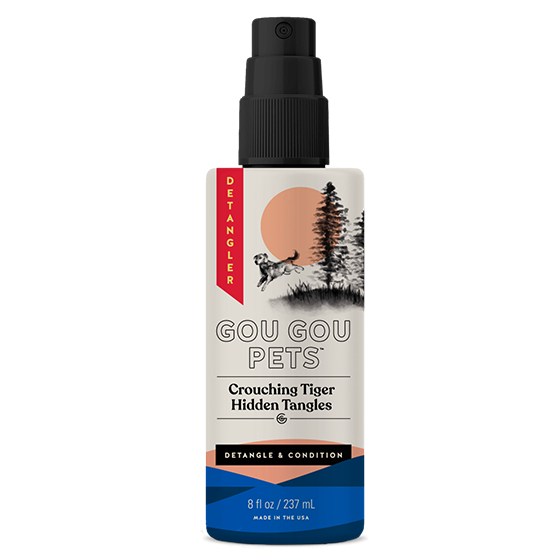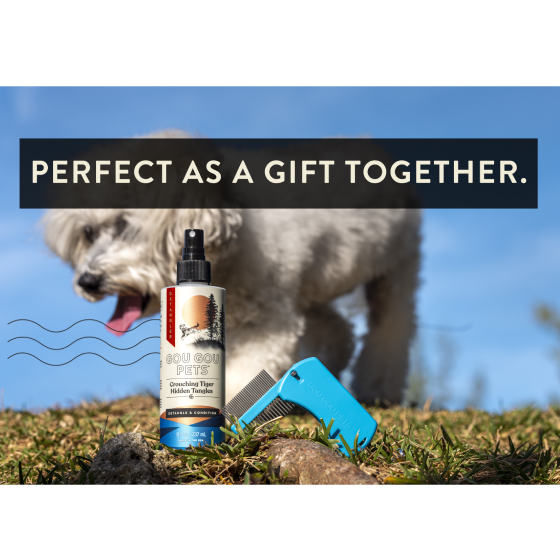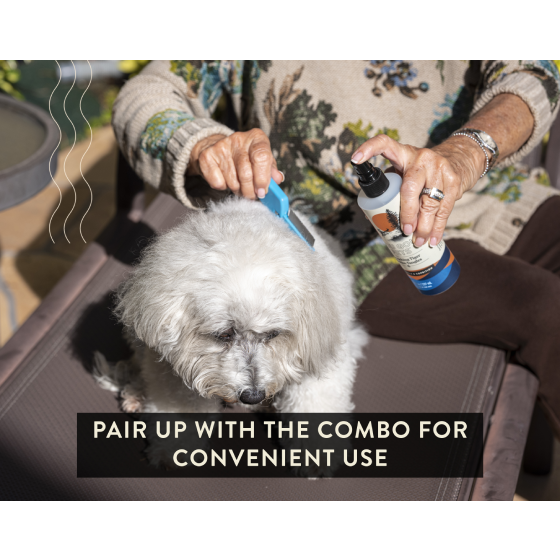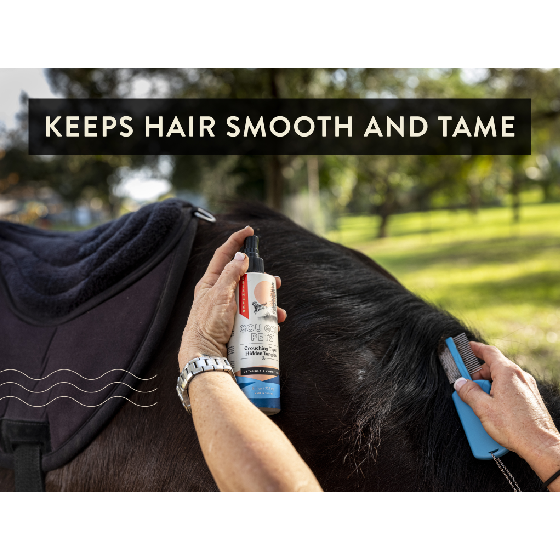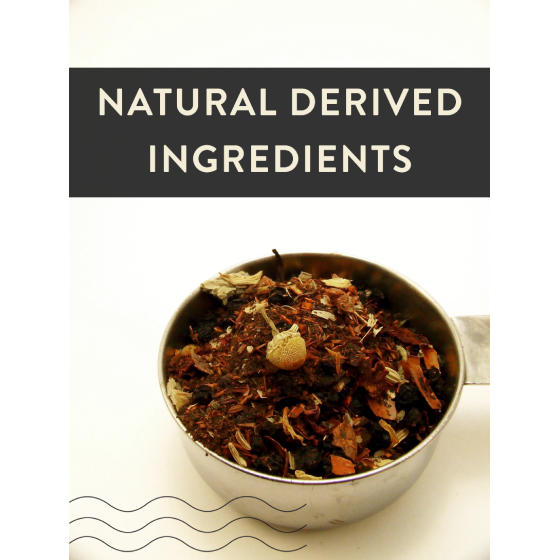 8 oz.
Detangler Spray for Dogs, Cats and Horses
$10.49
Out of stock
Next in line for the Gou Gou Pets' all-natural products is the Crouching Tiger, Hidden Tangles detangling Spray. This spray is made with high-end, top-tier ingredients. These ingredients help preserve your inner zen and also keep your pup's coat silky smooth. Tap into the power of ancient Chinese wisdom with this gentle detangling spray for your pet that is made with naturally-sourced herbs and oils including – rosemary, chamomile, and lavender oils.
INGREDIENTS
Water, Isononyl Isononoate, Bis-Phenyl Propyl Dimethicone, Hydrolyzed Protein, Phenoxyethanol, Almond Oil, Guar Gum, Polyquaternium-37 (and) Propylene Glycol Dicaprylate/Dicaprate (and) PPG-1 trideceth-6, Panthenol, Lavender Oil, Chamomile Oil, Rosemary Oil
FOR BEST RESULTS
Spray your dog from back of ears to tail, carefully avoiding eyes. For the toughest of tangles, thoroughly saturate fur and comb through slowly. Leave conditioner on coat and avoid rinsing.
WARNINGS
In case of contact with eyes, flush thoroughly with water and seek medical attention if irritation persists. Discontinue use and consult a veterinarian if skin irritation occurs. Keep out of reach of children and pets to avoid possible consumption.