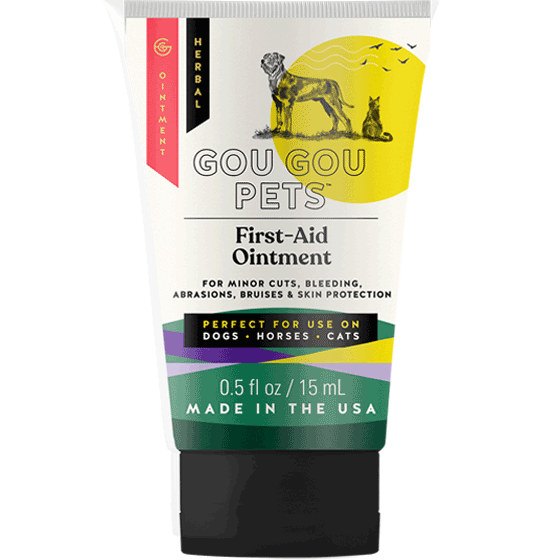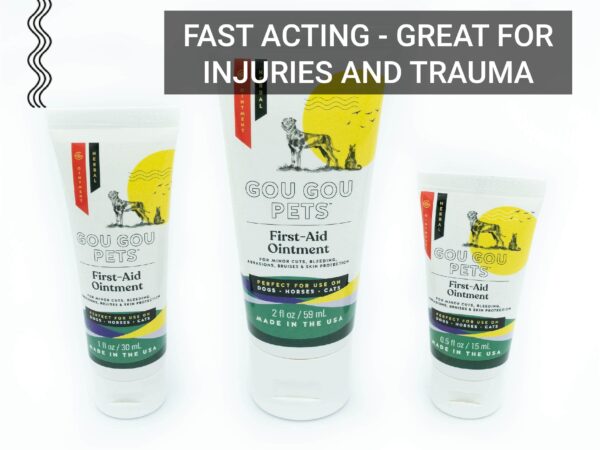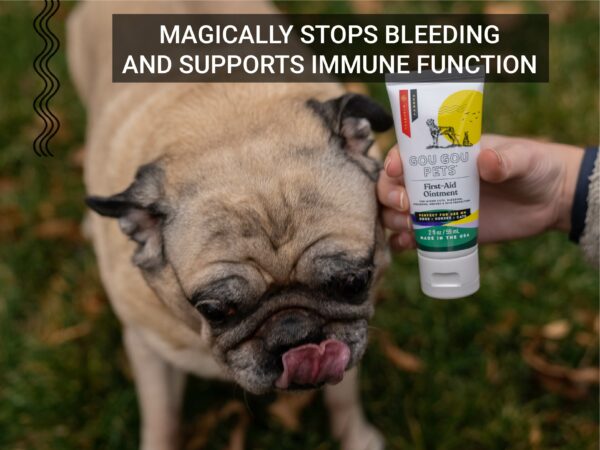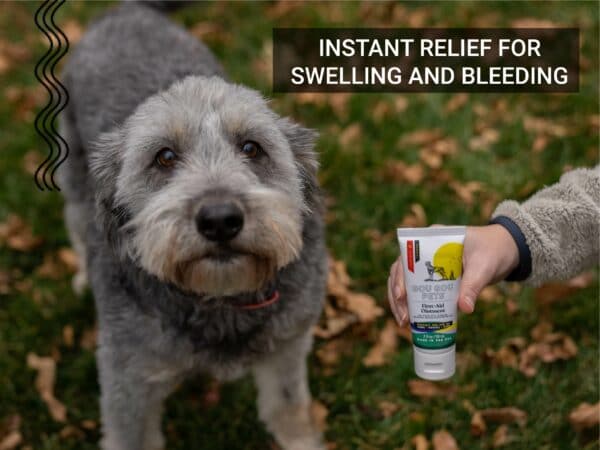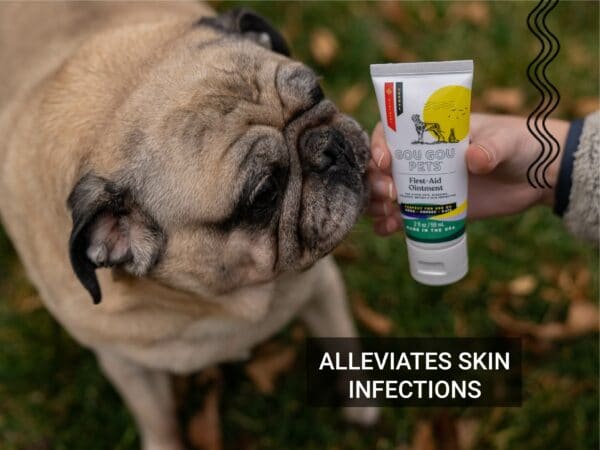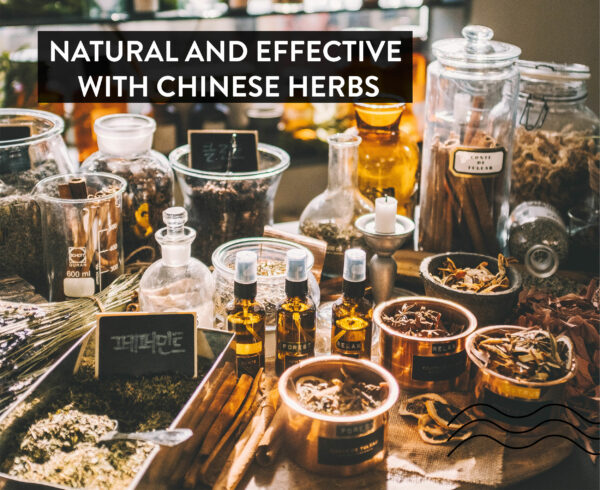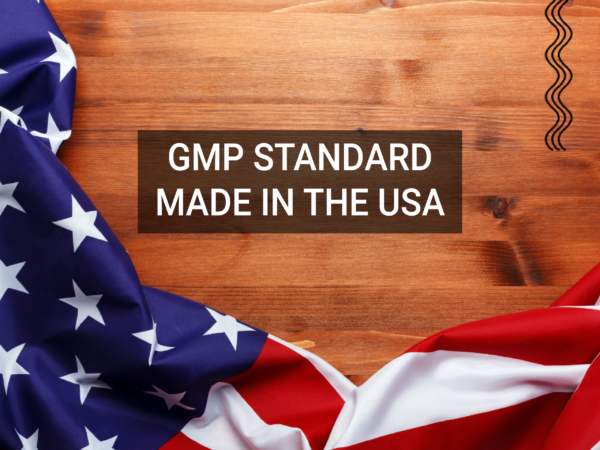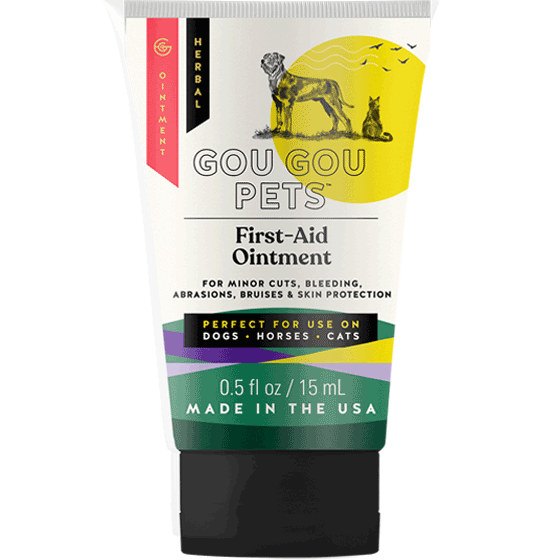 First Aid Ointment for Dogs, Cats, and Horses
$16.99 – $22.49
Our naturally-derived herbal active ingredients pet First Aid Ointment includes ingredients that assist with minor cuts, abrasions, sores, and wound care for dogs, cats, and horses. Use on minor wounds, open wounds, bite wounds, puncture wounds, and more. The ointment is for blood stasis, swelling, stops bleeding, supports blood flow and healthy tissue.
Our First Aid Ointment has been researched, developed, and specially formulated for pets using highly concentrated, natural, clean, antioxidant, herbal and essential oils.
No scent or greasiness, no stains on clothes or bedding, no chemical or artificial or synthetic material, no sulfates, cruelty-free, eco-friendly and biodegradable. GMP Standard, Made in the USA. Perfect for travel, camping, or on-the-go, also included in the Gou Gou Pets emergency kit (coming soon).
Scroll down to see Ingredients, Best Results and Warnings.
Perfect for: Dogs, Cats and Horses
These statements have not been evaluated by the Food and Drug Administration. This product is not intended to diagnosed, treat, cure or prevent any disease.
Ingredients
Shea Butter, MCT, Grapeseed Oil, Vitamin E, Beeswax, Glycerin, Apple Cider Vinegar, Arrowroot
Powder, Green Tea Extract, Da Huang Extract, Frankinsence Resin (Ru Xiang), Myrrh Resin (Mo Yao),
Panax Notoginseng Extract (San Qi), Aloe Vera Gel, Euxyl PE 9010, Turmeric Extract (Yu Jin).
For Best Results
Be sure to clean the wound surface before use. Apply the ointment to the areas with wound 2  or 3 times a day.
Warnings
For external use only. In case of contact with eyes, flush thoroughly with water and seek medical attention. Keep out of reach of children and pets to avoid possible consumption. Do not use on pregnant or nursing pets. If skin irritation occurs, stop applying and remove the product from the area and consult a veterinarian. Some weaken stomach pets may find stomach discomfort or diarrhea. Reduce frequency. If persists or condition worsens consult a veterinarian.