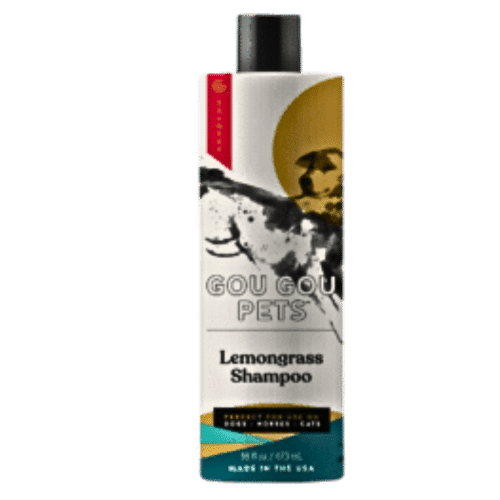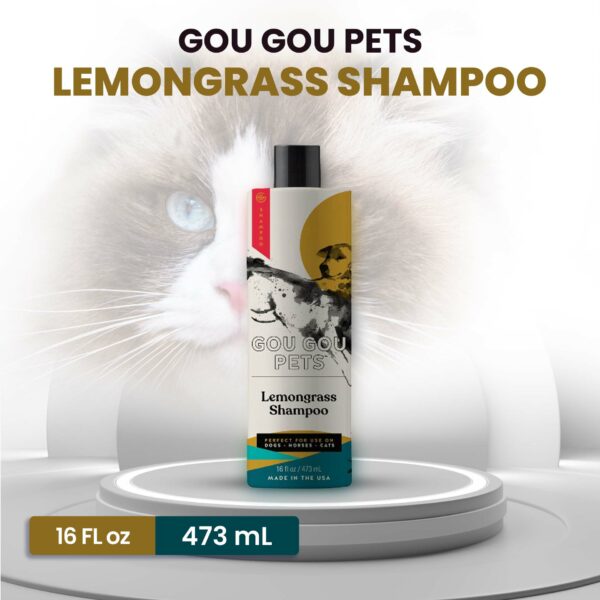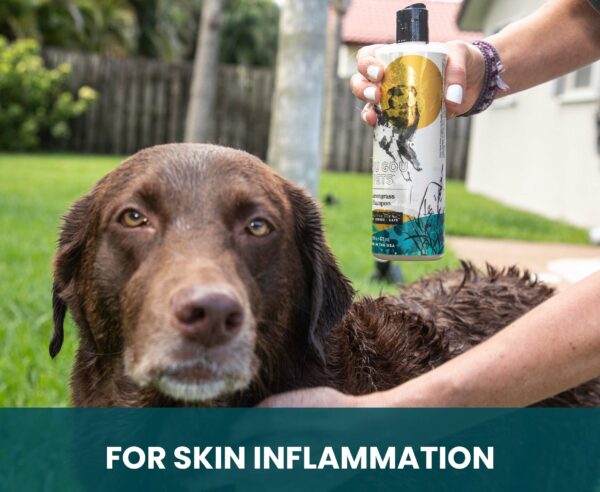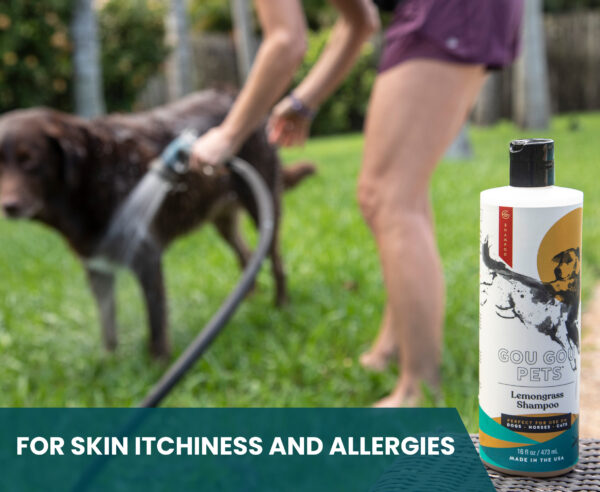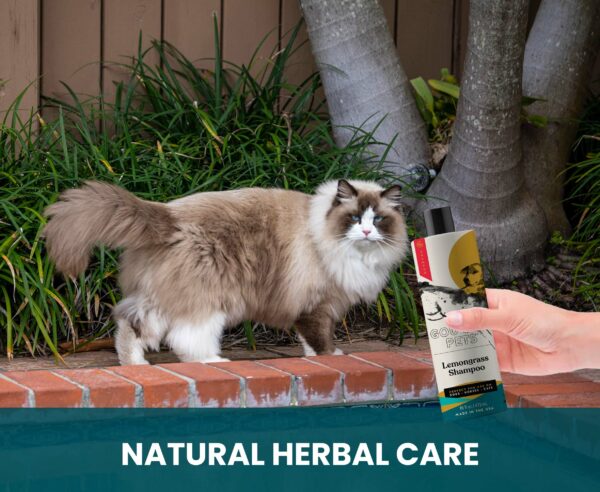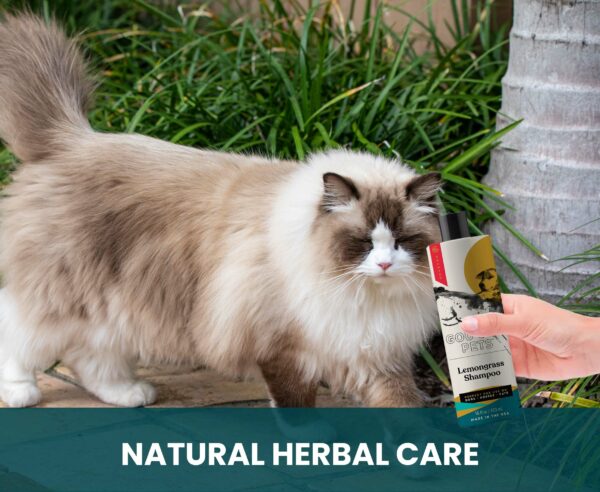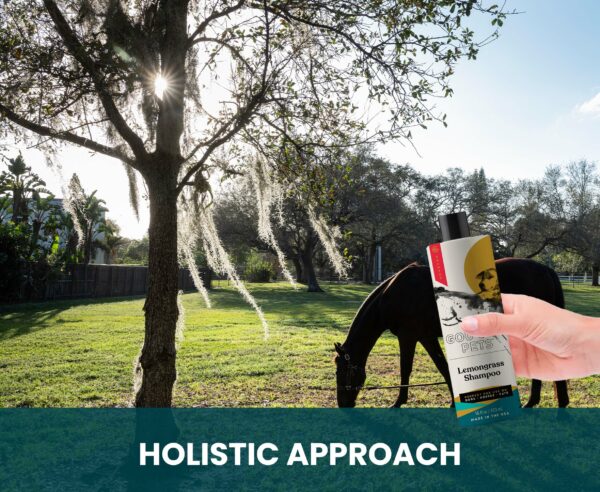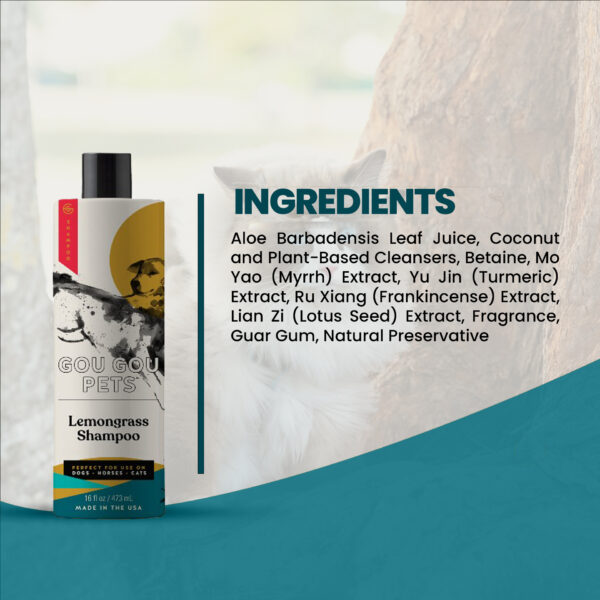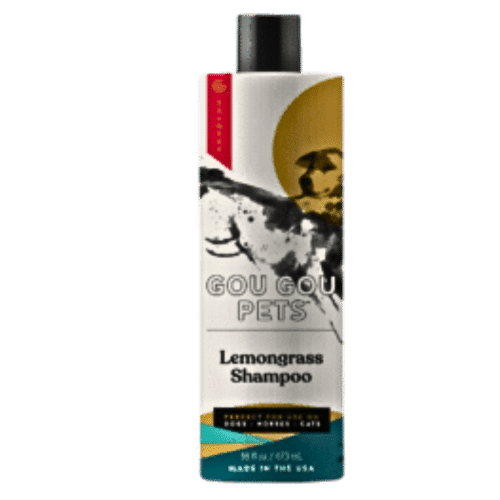 16 oz.
Lemongrass Shampoo for Dogs, Cats and Horses
$16.99
Our naturally-derived essential oil active ingredients, hypoallergenic, Lemongrass Shampoo for dogs, cats and horses soothe dry, itchy and inflamed skin aiding in naturally healthy skin during bath time.
Our Lemongrass Shampoo has been researched, developed, and specially formulated for pets using highly concentrated, natural, clean, antioxidant and essential oils.
No greasiness, no stains on clothes or bedding, no chemical or artificial or synthetic material, no sulfates, cruelty-free, eco-friendly and biodegradable. Medical Grade Essential Oils. Made in the USA.
Scroll down to see Ingredients, Best Results and Warnings.
Perfect for: Dogs, Cats and Horses
These statements have not been evaluated by the Food and Drug Administration. This product is not intended to diagnosed, treat, cure or prevent any disease.
Ingredients
Aloe Barbadensis Leaf Juice, Coconut and Plant-Based Cleansers, Betaine, Lemongrass Essential Oil, Rosemary Essential Oil, Fragrance, Guar Gum, Natural Preservative.
For Best Results
Shake bottle to blend ingredients. Wet your pet with warm water from their head to the end of their tail. Carefully pour shampoo in the palm of your hand and rub them together to begin the lathering effect. Apply to your pet and gently massage shampoo deeper into your pet's coat. To increase suds, add more water. Rinse thoroughly until water runs clear.
Warnings
In case of contact with eyes, flush thoroughly with water and seek medical attention if irritation persists. Discontinue use and consult a veterinarian if skin irritation occurs. Keep out of reach of children and pets to avoid possible consumption.